It's been 3 years since I started traveling abroad!
Since there was no in-flight meal, I ate it in the lounge beforehand and bought a hamburger at Lotteria just in case, but I often ate it when the smell of ramen spread.Since it was an evening flight, children continued to play without sleeping and used all of them to study, YouTube, and books to relieve fatigue.
I arrived at Phuket Airport around 10 o'clock, but the flight was quiet, so I came out almost without waiting and looked for a rental car quickly.
The Luna Hostel is a three-minute drive from the airport and a five-minute walk away.It is a cost-effectiveness hostel that I visited with difficulty because there are few hotel rooms near the airport where a family of four can stay.A family room for 4 of us for about $51.Even though it's this building, the lobby is in the back, so you can go through the parking lot.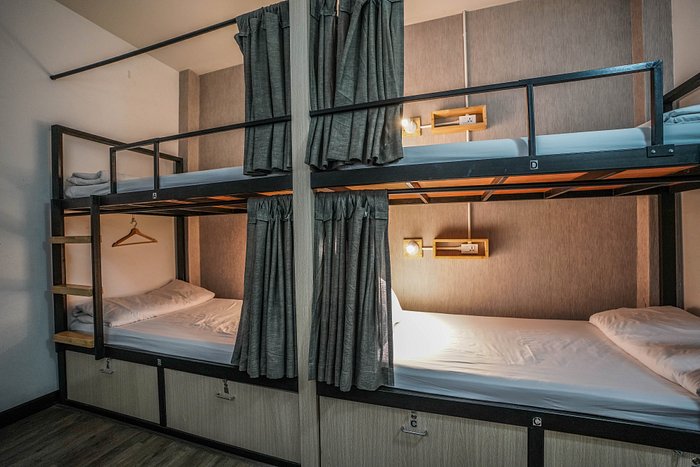 It is attached to the Naiyan Cafe with a good rating, but it was not available later than expected.
You can go up this road after passing the parking lot.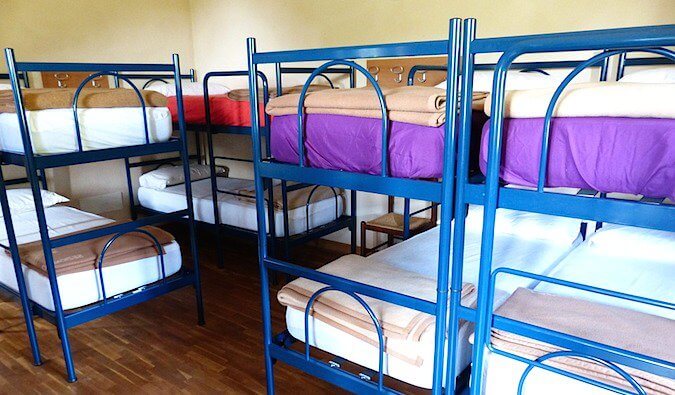 Check-in lobby, easy to sell drinks inside but not expensive.Make a copy of your passport and deposit before moving!

The number 205 we stayed in.There is no elevator, so you have to walk up.We only slept, so we went up with a bag that had been wrapped for one night in advance.
A four-person bed. As you can see in the picture.It feels old because it's not a hotel but a hostel, but when I pushed it next to the mattress, it was cleaned clean.
Refrigerator, 4 bottles of water, closet, etc.There's a bathroom next to the door, but I didn't take any pictures. We arrived after 11 o'clock, but everyone went up and down the bunk beds and made a fuss… The turtle… My husband went to a convenience store about 150 meters away and bought me a drink to calm me down. Haha.
Expedia Perm
It's an ordinary toilet with only a shower and no bathtub.
There is a terrace, but the view of the hotel in front of us.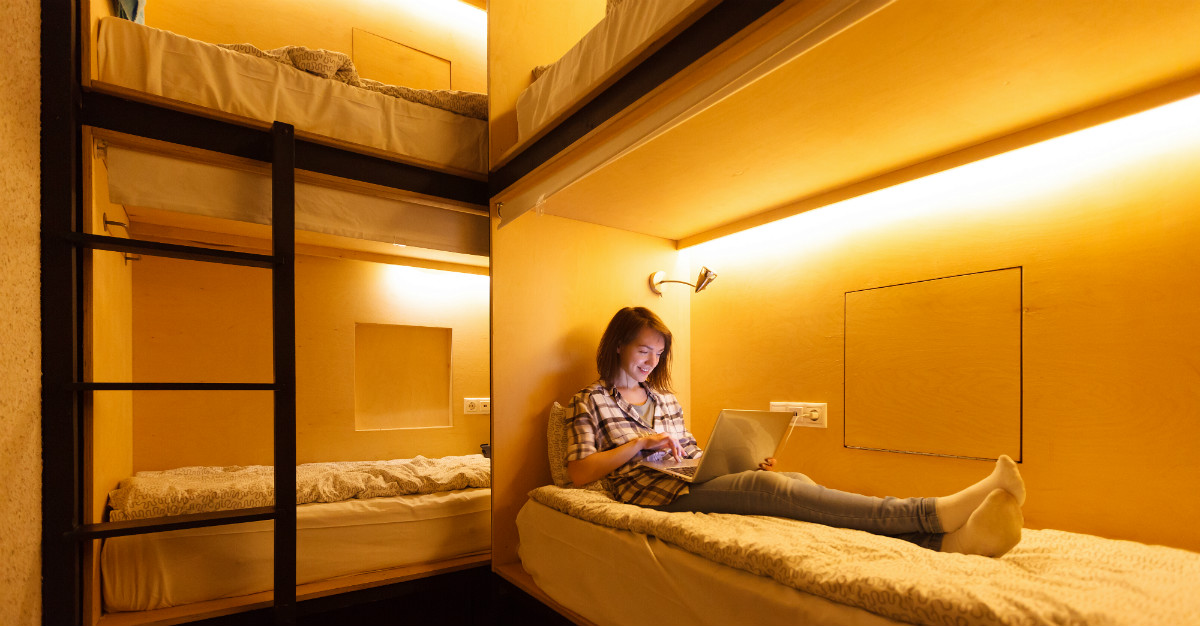 I came downstairs for breakfast.
Wow, to the pool!
Breakfast while looking at the pool.Cereal and bread are brought and eaten, and egg dishes are ordered from fried or scrambled.No, my son inhaled the blast!
Out of all the eggs I had on my trip, what I ate here was the best.A beautiful cat with seductive eyes around the pool!
The children were delighted, saying, "Isn't it a cat from the whole temple?"He was so cute that I lay on my back and asked him to pat me down on my heart throbbed.I went to the convenience store that my husband went to yesterday for a drink and bought snacks and toys… because it's 100 baht…I went to the convenience store that my husband went to yesterday for a drink and bought snacks and toys… because it's 100 baht…The Luna Hostel Sakhu, Taran District, Phuket 83110, Thailand★★★★★ · · Hotelmaps.app.goo.glThe Luna Hostel Sakhu, Taran District, Phuket 83110, Thailand★★★★★ · · Hotelmaps.app.goo.glThe Luna Hostel Sakhu, Taran District, Phuket 83110, Thailand★★★★★ · · Hotelmaps.app.goo.gl